You can now go on Telegram group video calls! First teased last year, the new feature has rolled out with the latest app update.
In a recent blog post, the folks at Telegram shared that the new update finally lets you go on group video calls on Desktop, Tablet, and Mobile, as well as share your screen during calls. Note that there's currently a 30-user limit on video calls, but Telegram is looking to increase that.
Here's what it looks like in action:
To access group video calls on Telegram, you need to:
Check the ⋮ menu in the profile of any group where you are an admin (on iOS, you will find a 'Voice Chat' button right in the group profile).
Tap the video button to enable your video. Participants will have the same option as well, provided that they have updated their app to the latest version.
While this feature has been available in other messaging apps like Messenger and Viber, the addition to Telegram is, to this writer, noteworthy. They are pretty transparent about security (if you read the fine print), to which end they use a distributed encryption for chats by default and end-to-end encryption on secret chats. It's also worth noting that many teams use Telegram as their primary communication tool; for creative teams especially because you can quickly share lossless media files, which is great for photos and videos.
There's more. Apart from screen sharing, the new update also improves on Telegram's already-good noise suppression feature, which I would say is at par with the likes of Discord. You can access it via Settings, as seen in the photo below: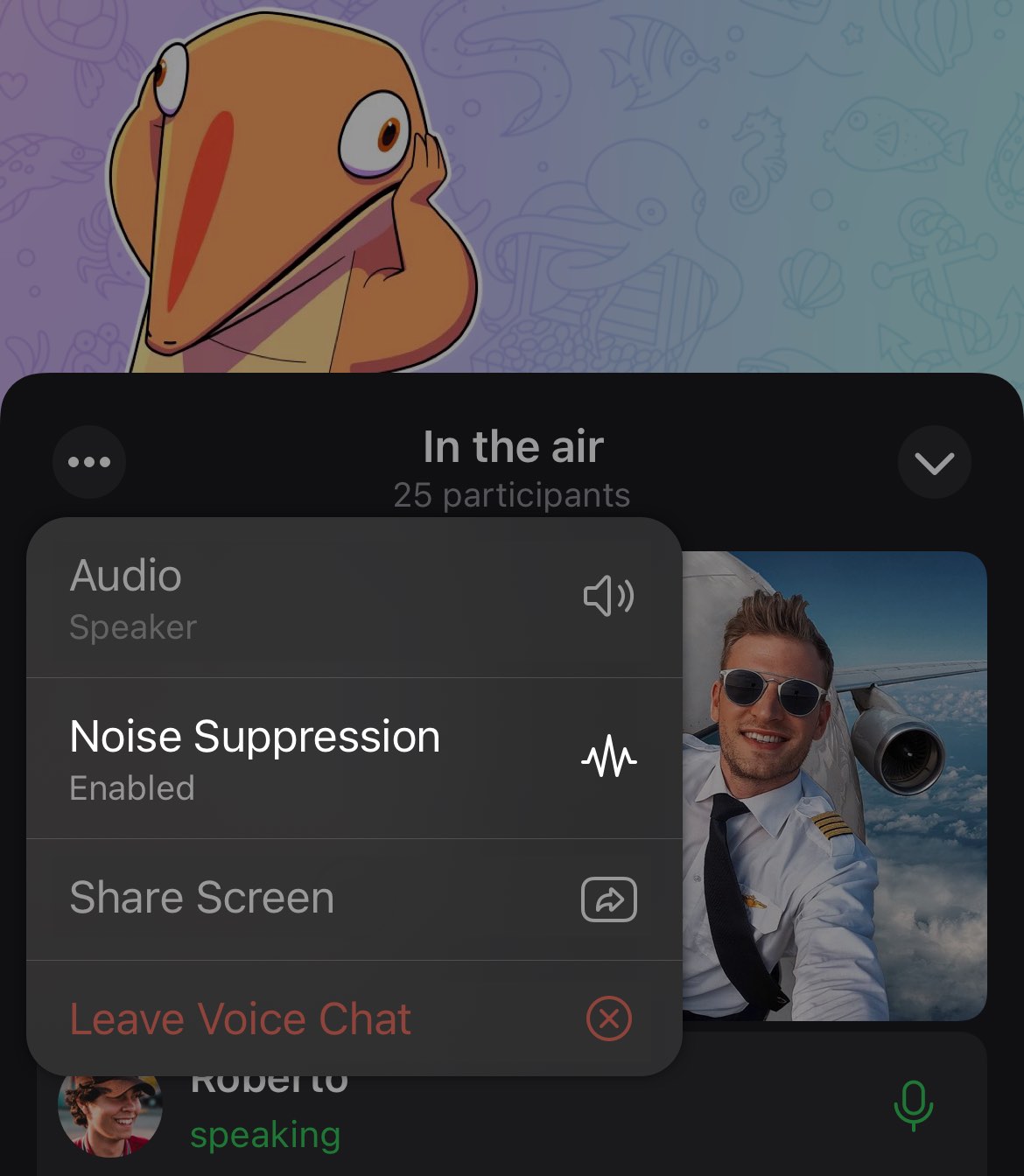 What do you guys think of the new update? Click here to update your app if you haven't yet.
---
---
Read more communication apps and work from home coverage after the bump: